Masha Allah, this is a very informative website on the health of the Muslim Ummah!
http://www.healthymuslim.com/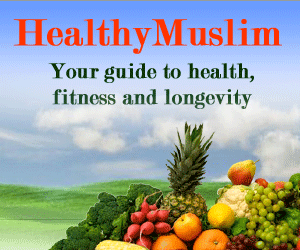 Soon, Insha Allah, they will also have an Organic Health & Food store.

As you know, your body is a great trust and after the acceptance of Tawheed and Imaan, it is the greatest asset you have enabling you to fulfil the purpose of your existence.

A great new website has just been launched that will give you guidance on how to look after and maintain this gift that is the body and mind.

This site is a growing online resource that aims to provide coverage on all aspects of health, nutrition and disease with a specific focus on natural health and sound principles of nutrition.

Please take a look now:

http://www.healthymuslim.com

We hope that by way of this resource you are able to better understand the principles of nutrition and are able to make good sound decisions that will impact positively on your own health and the health of your children.

Please try to spread this site as far and wide as possible in order to maximize the benefit.

As Salaamu Alaikum Wa Rahmatullahi Wa Barakatuh! Insha Allah this finds you close to Allah & in the best of health and Iman.